Single event or try UNLIMITED!
Work with Ventla for a single event instance or throughout the year with unlimited events.  You set the starting point with a batch of seats and grow when your needs grow.  You have the option to add Premium features, additional seats, or additional administrator accounts.  You can further choose to keep your events and activations open perpetually with our evergreen access.  Our dedicated team will guide and support you on your journey!
Ventla Single event
Get all the experience features and create an awesome one time event. You have access to the platform for 3 months and the event can be used once.

Set the size of your event based on seats
Ventla Subscription

Unlimited events throughout the year! Get set with a platform full of features and possibilities and add seats if you need.

Ventla Whitelabel
If you want to establish your brand right from the start, use our White label feature. With Whitelabel you have your own native app on the phone screen, and hosts the same great features and solutions as the Ventla app.

Can be added to both single and Subscription
What customers say
Making conferences personal, easily accessible, great options for one-to-one connections during and after the conference. This is an invaluable resource!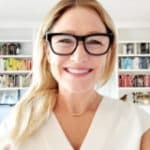 Jill Jankowski Senior Manager of Creative Engagement Marketing for American Greeting
Features and Functionality

Web & mobile app - Run the entire event experience for attendees in a web browser and mobile app. Always in perfect sync. Number of events - Use Ventla for an unlimited number of events. Attendee seats - The accumulated number of attendees during your subscription term. Admins - Share access to your event with collaborators that can help you manage all aspects of your event. Built-in analytics - Analyze data from your event. Data export - You own your data. Export your event engagement data to Excel or Google Sheets.
Unlimited live Q&A - Create inclusion by inviting attendees to ask anonymous questions to the stage. Unlimited polls - Gain valuable insights with real-time attendee polling. Show the results on the stage as bar charts or word clouds. Unlimited evaluations - Get feedback from your attendees and see what's most impactful to improve future events and conferences. Unlimited surveys - Use the built-in survey tool to find out how your attendees feel before, throughout, and after your events. Gamification - Run live quizzes and reward attendees for answering questions. Also, reward attendees for giving feedback, attending sessions, sharing information, and participating in contests. And share it all on a leaderboard to increase engagement. Activity feed - The activity feed is your private social network that lets attendees easily engage with others by commenting, posting, and liking. This strengthens the conditions for inclusive, genuine interactions. Attendee list - With the searchable attendee list, your attendees can see who's coming and start networking whenever they want. Also, star them as favorites, take notes, and add them to the address book on their phones. Attendee profile - Attendee profile is where attendees add their details for others to see. Attendees also have the option to import profile information from LinkedIn. Attendee chat - Attendees can start private chats with other attendees and engage before, during, and after the event. And with push notifications, they can keep the conversation going without missing a beat. Program schedule - The program overview makes it easy for attendees to follow the event and conference program and create their personalized agenda with one click. Real-time notifications - Send out notifications to make sure attendees don't miss out on anything. And you can have different messages for each program item, giving attendees simple prompts and relevant information. Speakers & partners - Promote speakers and partners with bio's, images, and links. My information - Give attendees specific information regarding their seating, tickets, selected sessions, and more. Information space - The information space lets you share decks, videos, and other content with your attendees. Image gallery - As an admin or event organizer, you can use the image gallery to post images in one central place for your attendees. 7 languages - The web and mobile app support Swedish, Danish, Norwegian, Finnish, German, Spanish, French, and English (default). The language adjusts to the device of your attendees.
Branded registration page - Let participants enter their registration details and provide a branded experience with your logo and colors on your registration page. Make it yours - Brand the entire platform, web and mobile app, with your logo and colors. Grouping - Give attendees a choice of breakout sessions and activities, and set a limit on max available seats. Automatically group them based on their preferences and send targeted push notifications. Automatic reminders - Send automatic reminders and track the status of each invitee. Email invitations - Create and send customized email invitations. Import invitees from file - Use Excel to upload an invitee list and manage it in the built-in invitation manager.
Video on demand - Make use of your pre-recording videos. Built-in live streaming - Get started with secure, cost-effective, and convenient live streaming with just a few clicks directly from your home or office, using any computer. 3rd party live streaming - Use your favorite streaming tool inside the platform by just entering your YouTube, Vimeo, or HLS-link. Or connect embedded Zoom or Teams meeting link for group discussions. Live streaming recording - Record your live streaming and let attendees consume the content when it suits them best. RTMP streaming - Stream live from recording studios or studio software.
SSO (Single Sign-On) - Allow your admins to log in with their company credentials. Integrate with Microsoft Azure AD or other OAuth compatible providers. Admin access control - Restrict what events each admin and organizer can view and manage for more control. Custom security & data privacy compliance review 500 extra attendee seats - Increase the number of attendees that can join events during your subscription term.
Email & chat support - Get help from our team to set up your event Training videos - Master Ventla at your own pace. Learn about best practices and all the functions when the timing suits you best. Onboarding & training - Get hands-on help from our event experts on a scheduled training session with your group of admins. Dedicated success manager - Get your dedicated event expert you can reach out to, in addition to the general support channels. Phone support - Call our event experts directly and get faster help. Consultancy services - Get support with your strategy, tactics, content input or onsite staff support during the live event etc.
Questions and answers
Can't find the answer here? We'd be happy to answer them. Contact us.
Let's say the same person attends two events. That would count as two participants (seats). So it's the accumulated number of participants during your subscription term.
What does max attendees per event mean?

It is the max number of people per session for an event, conference or other happenings. The max is based on your contract, standard is 500 participants, if you want more we can add that in your contract.

What's admin access control?
Let's use an example. You have an IT, sales and marketing department. Each admin can only create, access, and change stuff specific to their department without affecting others.
What can I do with the streaming studio?
Easily send a link to moderators to open the streaming studio and allow speakers to test the studio 24 hours before the stream starts.
Is there a cost associated with doing a Live stream?
You have multiple ways to stream live in Ventla. You can also create On demand video. We are happy to share the different options and what options that come at a cost. Contact us!
I still have questions. What should I do?
You can reach out to us anytime at hello@ventla.io. We are here for you and are happy to share tips and advice to support your success with anything you are planning!
Is Ventla Invite included in Single events or Subscription packages?
Ventla Invite, the module for invitations and registration is an add on for both Single events and Subscriptions. Invite matches your set up, so with subsciptions it becomes unlimited and based on seats. Contact us and we will tell you more!