The experience-enhancing platform

One solution.
All your events.
Simply simple.
Creating inclusive events with engaged attendees is hard. All the more reason to pick an event platform that makes it easy-breezy to enhance the attendee experience. That's Ventla. And yes, you're in the right place.

See how Ventla works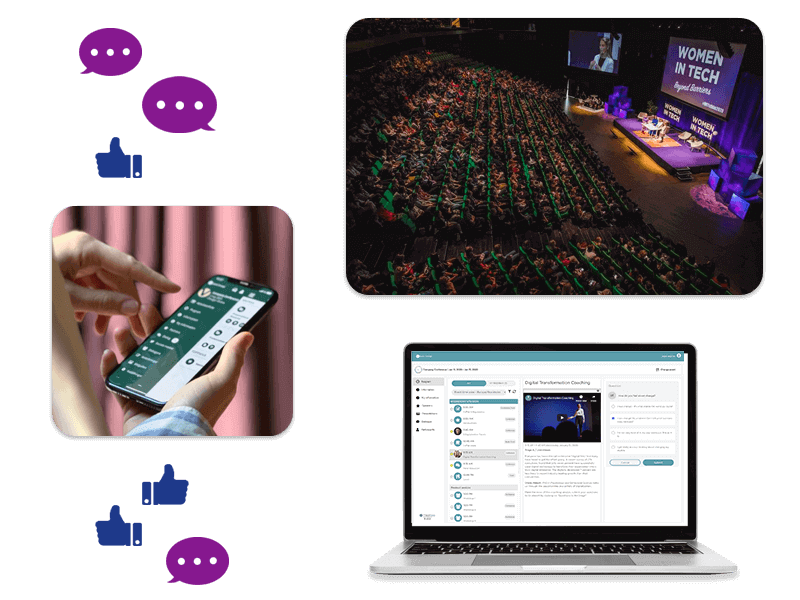 Onsite. Virtual. Hybrid.

All tools for delightful events, all built-in, all the better
It's no easy task to create an experience that gets your audience feel energized, empowered, and included. Especially when the tool isn't specifically made for inclusive, genuine interactions.

Ventla makes a difference. Whether your events are in-person, virtual, or in-between, you have an easy way to get more informed, more engaged, and more delighted attendees.

And a happier you. Simply because event success starts with you.
Software that enhances events.
Services to empower event organizers.
Attendee experience
All your events

Ventla is an all-in-one event platform with built-in engagement, interactivity, and live streaming features. No need for any third-party solutions. It's easy to energize and entertain your attendees for an incredible price — no matter if you run a conference, summit, or event. Get more. For less. With Ventla.
Invitation & Registration
And just like that

Zero IT skills are needed to create a branded registration page and automatically group attendees. And it's just as easy to create customized email invitations. You can even keep in touch with automated reminders and much more. It's all a snap with Ventla. Did we mention it's integrated?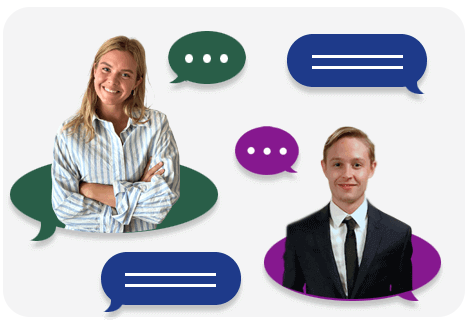 Onboarding & Support

Best together

Ventla comes with onboarding, training, and reliable event experts to support you from the first step to the final event minute. Actually, we've been told it's the kind of support that's hard to do justice with words. Comprehensive. Incredibly convenient. Wanna experience it?

How things change for the better with Ventla

By using Ventla, we had great interaction from attendees during the whole conference and also managed to increase the number of evaluations. Ventla helped us improve TechDays.
Sara Kullgren Director of Developer Experience and Evangelism at Microsoft
Use cases

Nothing short of amazing
We've seen big brands to smaller companies, educational institutions, non‑profits, and event agencies create truly extraordinary experiences for attendees, far exceeding our imagination.