Pricing
One solution. Any type of event.
Events to conferences from virtual to in-person to hybrid. Accessible on all plans. Incredible possibilities for an incredible price.
Starter
Get all the attendee experience features at our most affordable price.
$99 per month
Billed annually
Pro

Get the benefits of a branded experience, increased limits, and a dedicated success manager.
$399 per month
Billed annually
Everything in Starter, and:
Enterprise
Unlock everything. Good for anyone who needs more premium features and more control.
By the way, we also offer
Ventla One
Just need to run a single event? Get all of Ventla for a one-time investment starting from just $799. Because time is money and we want you to save on both.
What customers say
Making conferences personal, easily accessible, great options for one-to-one connections during and after the conference. This is an invaluable resource!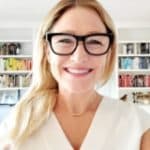 Jill Jankowski Senior Manager of Creative Engagement Marketing for American Greeting
Compare plans and features

Invitation & registration*
Branded registration page
Import invitees from file
Custom security & data privacy compliance review
Dedicated success manager
Starter
$99 per month
Billed annually
Pro
$399 per month
Billed annually
Questions and answers
Can't find the answer here? We'd be happy to answer them. Contact us.
Let's say the same person attends two events. That would count as two participants (seats). So it's the accumulated number of participants during your subscription term.
And max attendees per event?

It's the max number of people per session for an event, conference, or other happenings. The max is based on your plan.
What's admin access control?
Let's use an example. You have an IT, sales and marketing department. Each admin can only create, access, and change stuff specific to their department without affecting others.
Can I try before choosing my plan?
Sure you can. Try Ventla with a 30‑day free trial. Free as in no card required. We hope 30 days is more than enough to confidently choose if you want to get on one of our affordable plans for your recurring events or Ventla One for a single event.
What can I do with the streaming studio?
Easily send a link to moderators to open the streaming studio and allow speakers to test the studio 24 hours before the stream starts.
Are there any startup fees for the live stream?
Zero, zip, zilch. Nothing. You pay only for what you use. There're no required upgrades, upfront costs, or minimum fees.
Can you provide an example of the cost for a live stream?
Accordion content goes here.
Absolutely. You stream for as little as 0.6 USD per streaming hour using our built-in streaming. And with RTMP or video for only 0.2 USD. That means a 3‑hour streaming session with 250 participants would be 150 USD. And much less with fewer participants and a shorter session.
With the Pro and Enterprise plan, you can get a package with a fixed price.
How many speakers can be visible simultaneously?
Up to four speakers can be on screen at the same time. Speakers can also share their screens and see questions from attendees.
You can add live streaming to any program item or at the event level.
I still have questions. What should I do?
You can reach out to us anytime at hello@ventla.io. We always have time for someone as lovely as you.
* What about Invitation & Registration in Pro?
The Invitation & Registration module can be added to the Pro package. It is not included in the presented price.